The Noble Art of Digging.
An Engcon tiltrotator is connected between the excavator's arm and the bucket and can be compared to a wrist that allows the operator to tilt and rotate the bucket or other tool infinitely in both directions. If you need extra help, you can select the grapple accessory that provides the tiltrotator with extra functions in the form of material handling.
Subject to Terms & Conditions. All finance is subject to status and terms and conditions apply. Alternative finance options also available.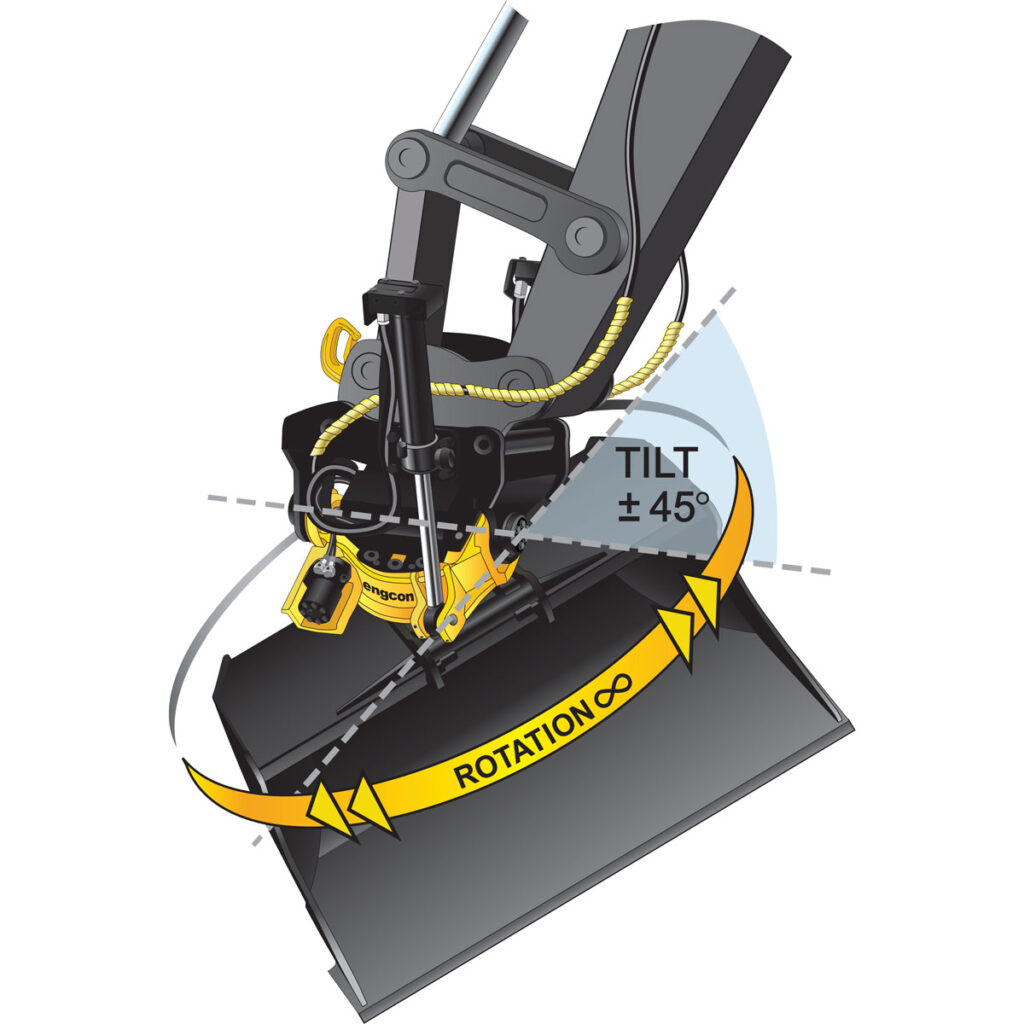 Can a tiltrotator make my machine more Profitable?
We know how to maximise an excavator's capacity thanks to our extensive experience. Excavating with a rigid bucket is no longer profitable with today's high productivity and precision standards.

Our customers agree that a tiltrotator makes an excavator easier to use, more flexible and up to 50 per cent more efficient while also reducing the number of machine moves to a minimum, thus causing less ground damage. Reducing the number of machine moves also reduces the need to fence off areas; it means less machine wear and lower fuel consumption.
Thanks to the inbuilt hydraulic quick hitch, many different tools can be connected to the excavator. What's more, because they can be tilted through 45 degrees and rotated infinitely, the excavator's areas of use increase dramatically..
Please contact us for Sales, Service and Repairs.